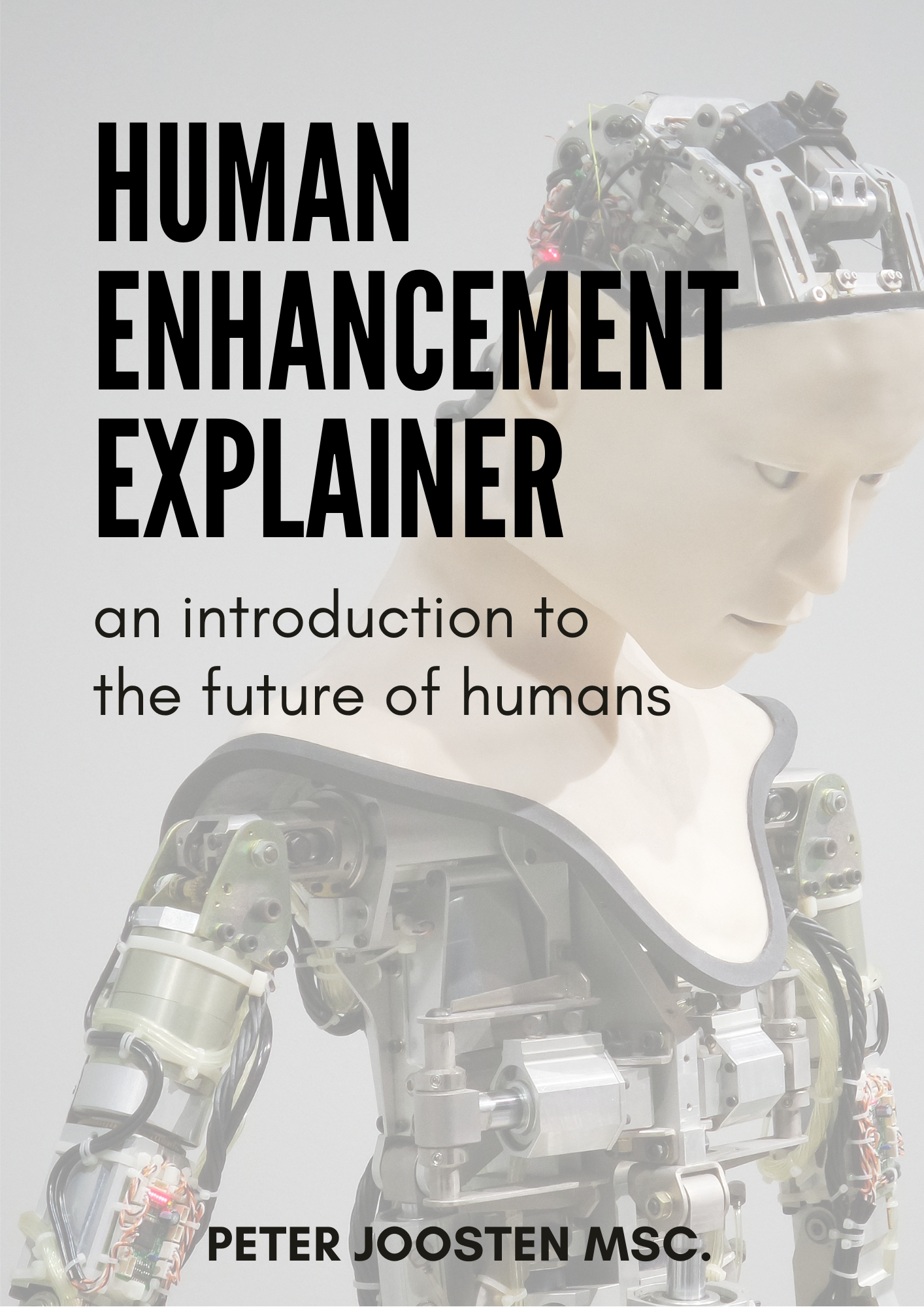 Learn more about Human Enhancement
Human Enhancement is the future of humans.
Download the FREE Explainer to learn more about human enhancement, the most important technologies (like genetic engineering, pharmaceuticals, and protheses), companies and market leaders (like Muse, Neuralink, and Lockheed Martin), ethical dilemmas, and much more. Be prepared for the future.
To the point and easy to read and print (24 page PDF)

Monthly updates in the Superhuman Newsletter (you can unsubscribe anytime)
100% Secure. We follow GDPR regulations

"This explainer gives a comprehensive overview of all the different domains that are or that will be impacted by the developments that are being labelled as human enhancement.

If you want to keep developing yourself using the latest scientific human enhancement tools and want to get a better understanding of the impact these trends will have on certain businesses Peter is the one you should follow."
"This explainer really gives thought-provoking questions on current and projected trends on human enhancement. As a data scientist, I am incredibly stoked for the upcoming 20 years of innovations in health care."