SCENARIO PLANNING WORKSHOP
Working interactively with the uncertainties of the future.
Scenario planning is a fun way to explore the future. In the form of a workshop or interactive lecture, I will take you through the entire process: from identifying relevant developments, to creating scenarios, discussing them and drawing lessons from them for the here and now.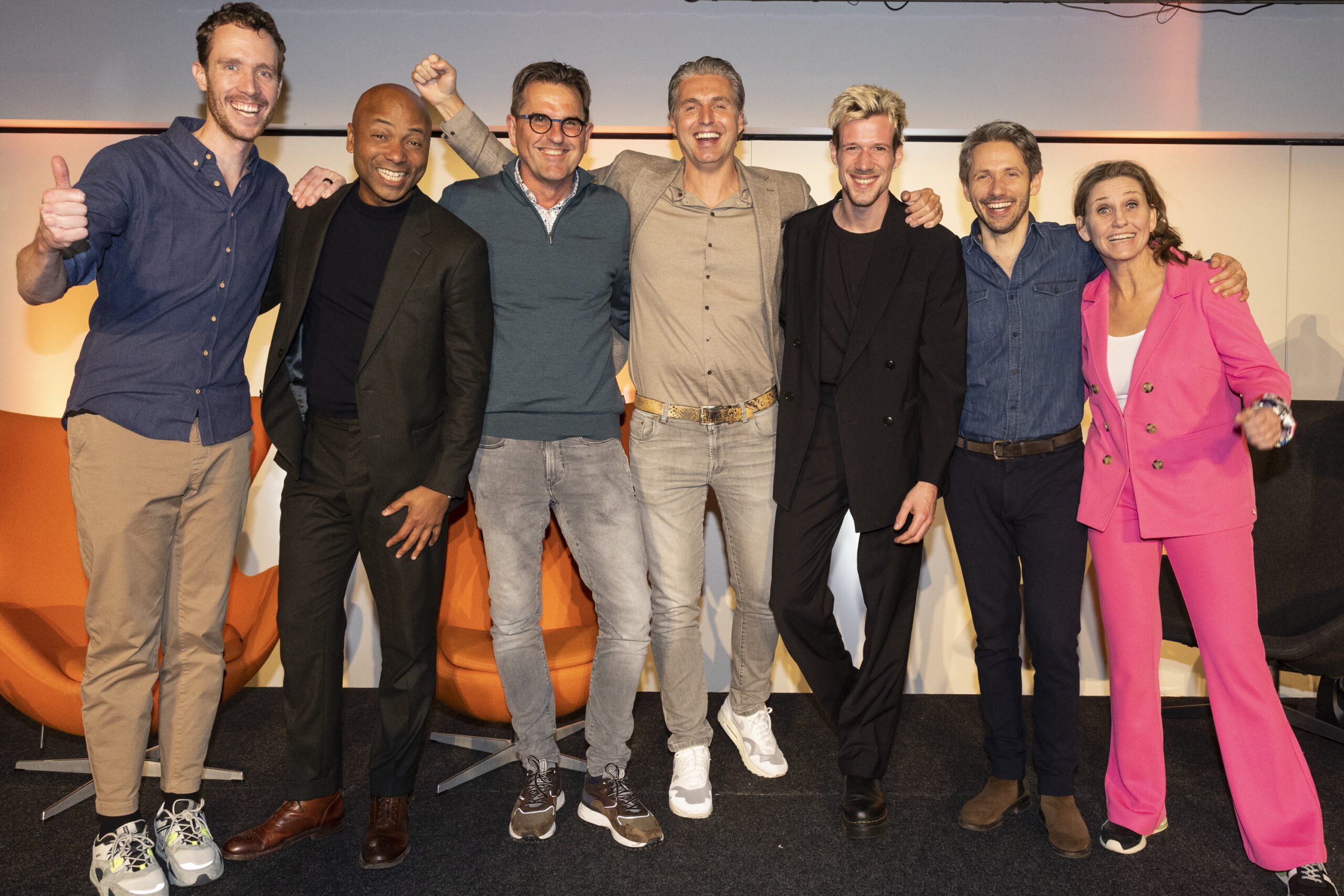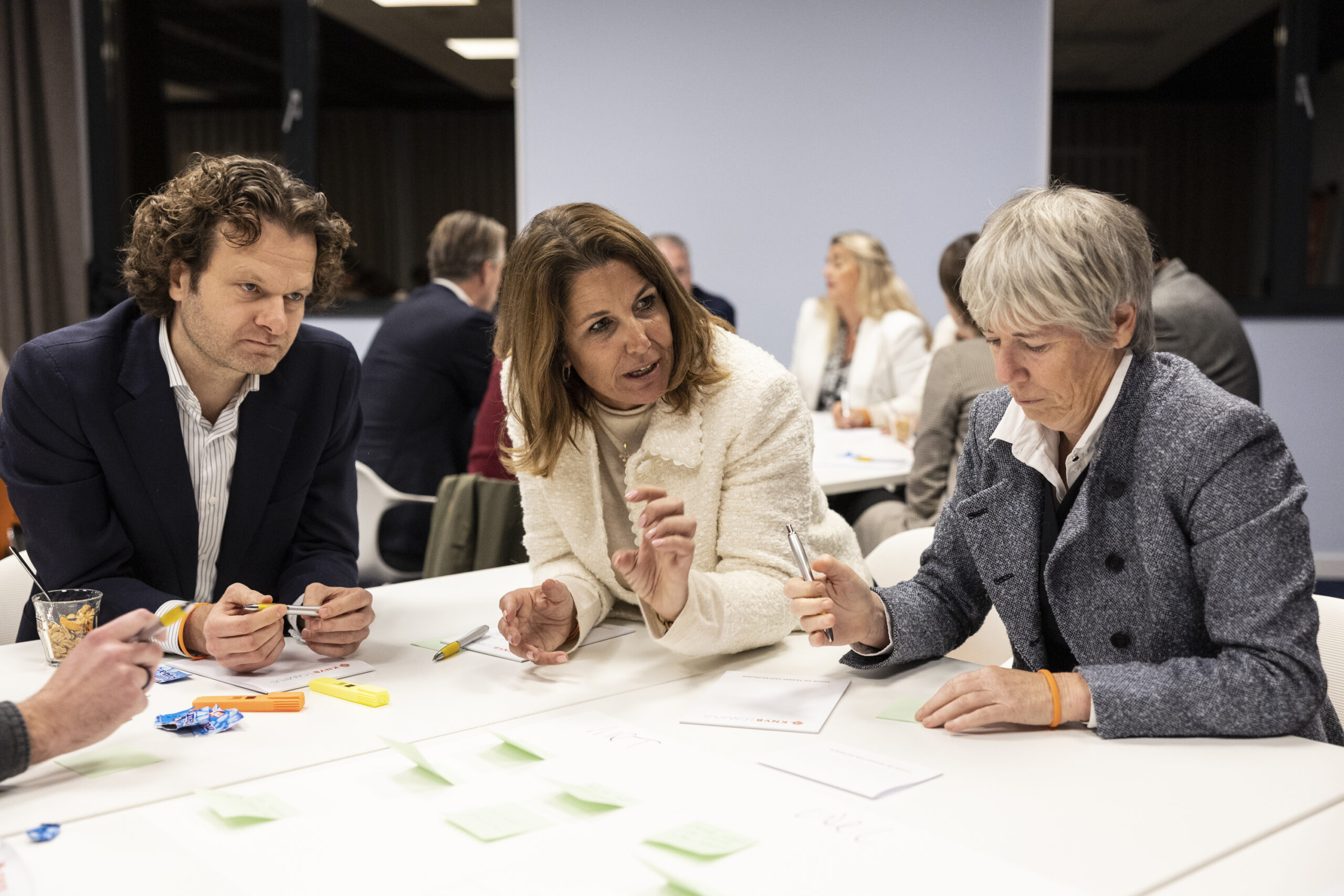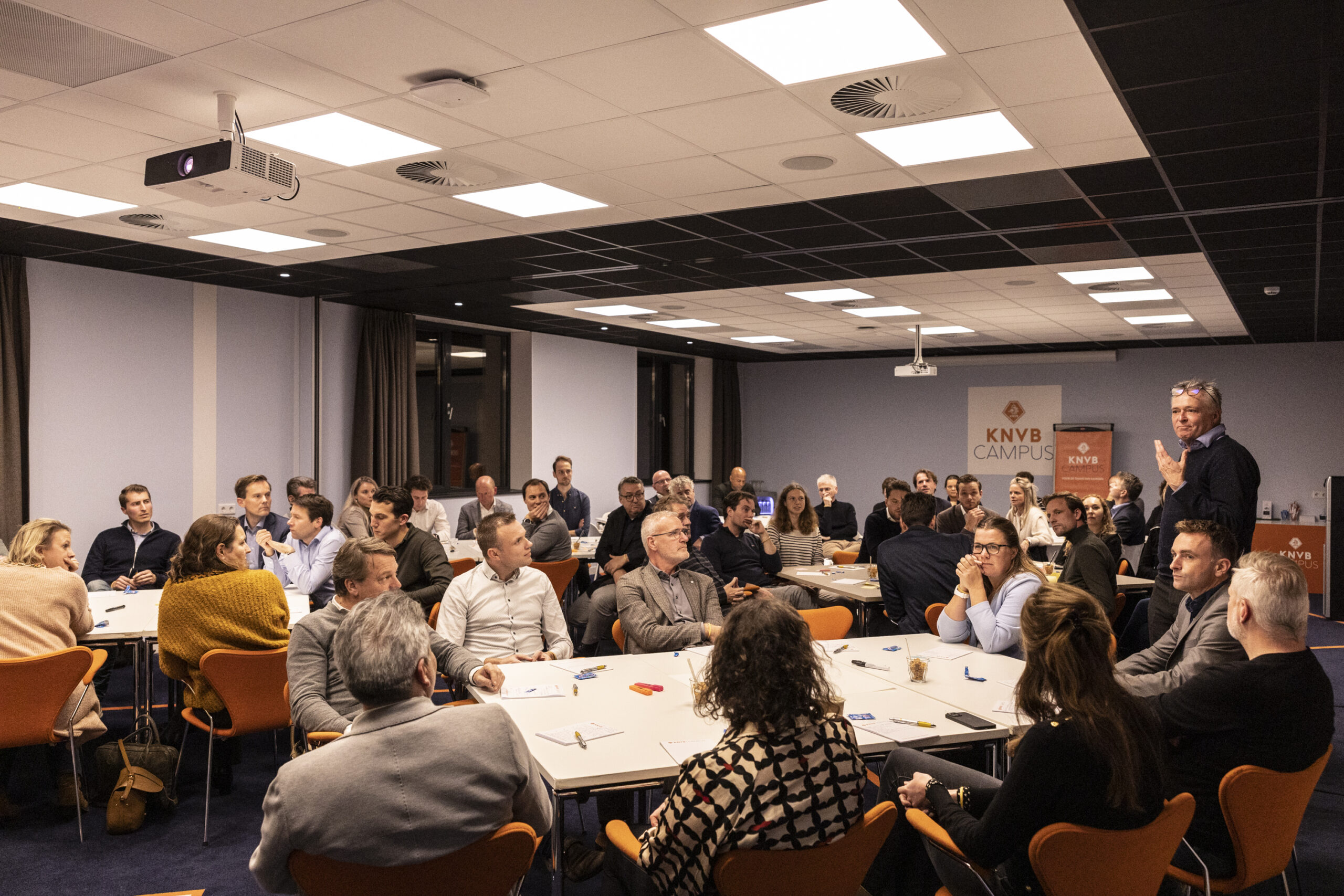 Workshop I conducted with Professor Nico van Yperen (third from left) at Topsport Community at the KNVB Campus in Zeist.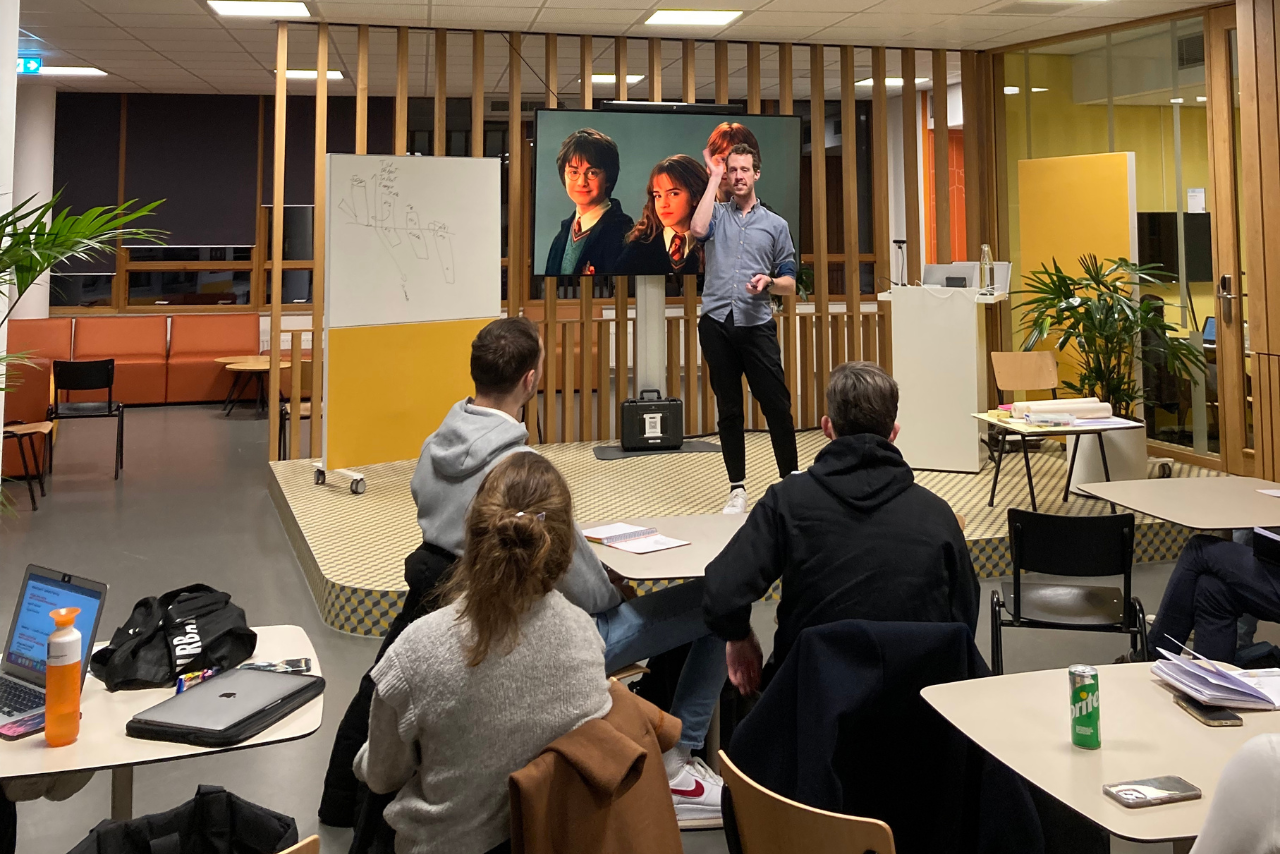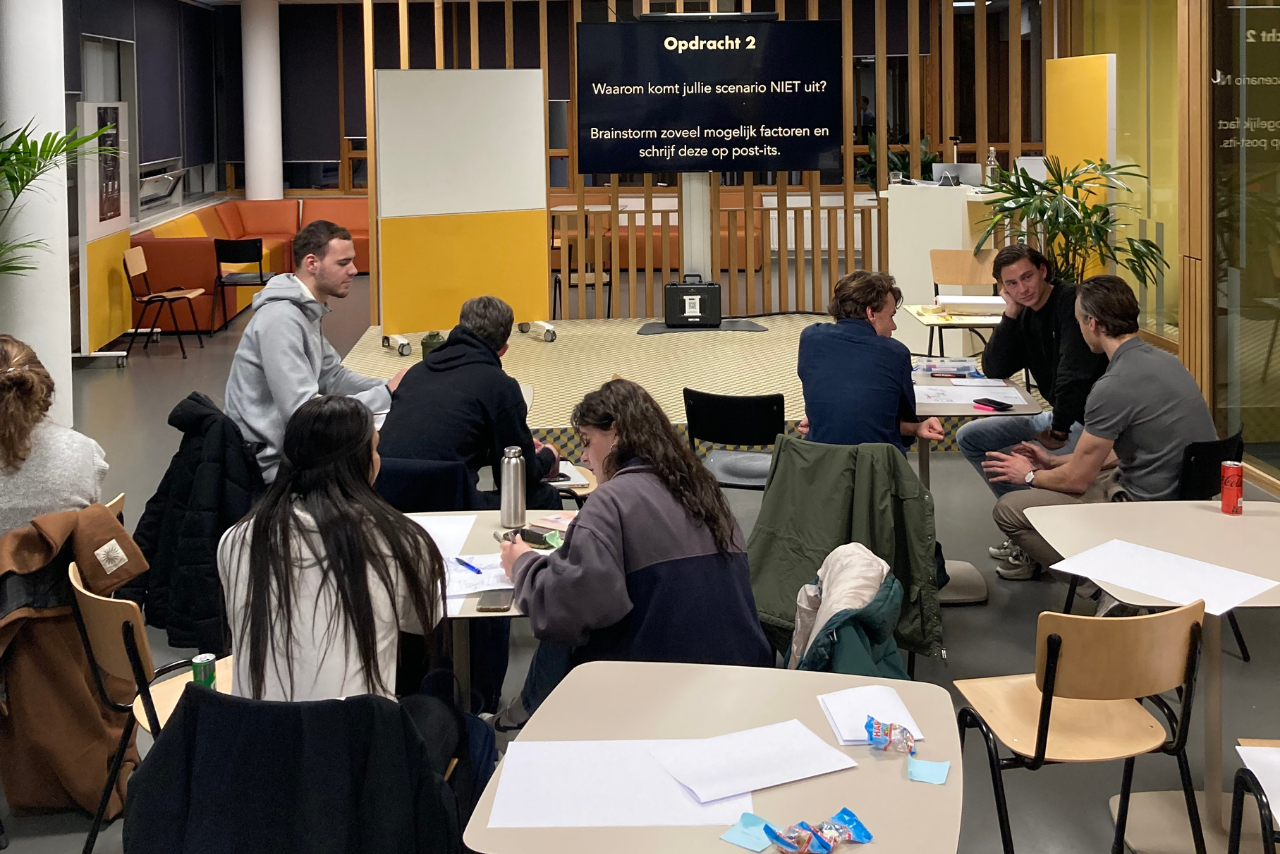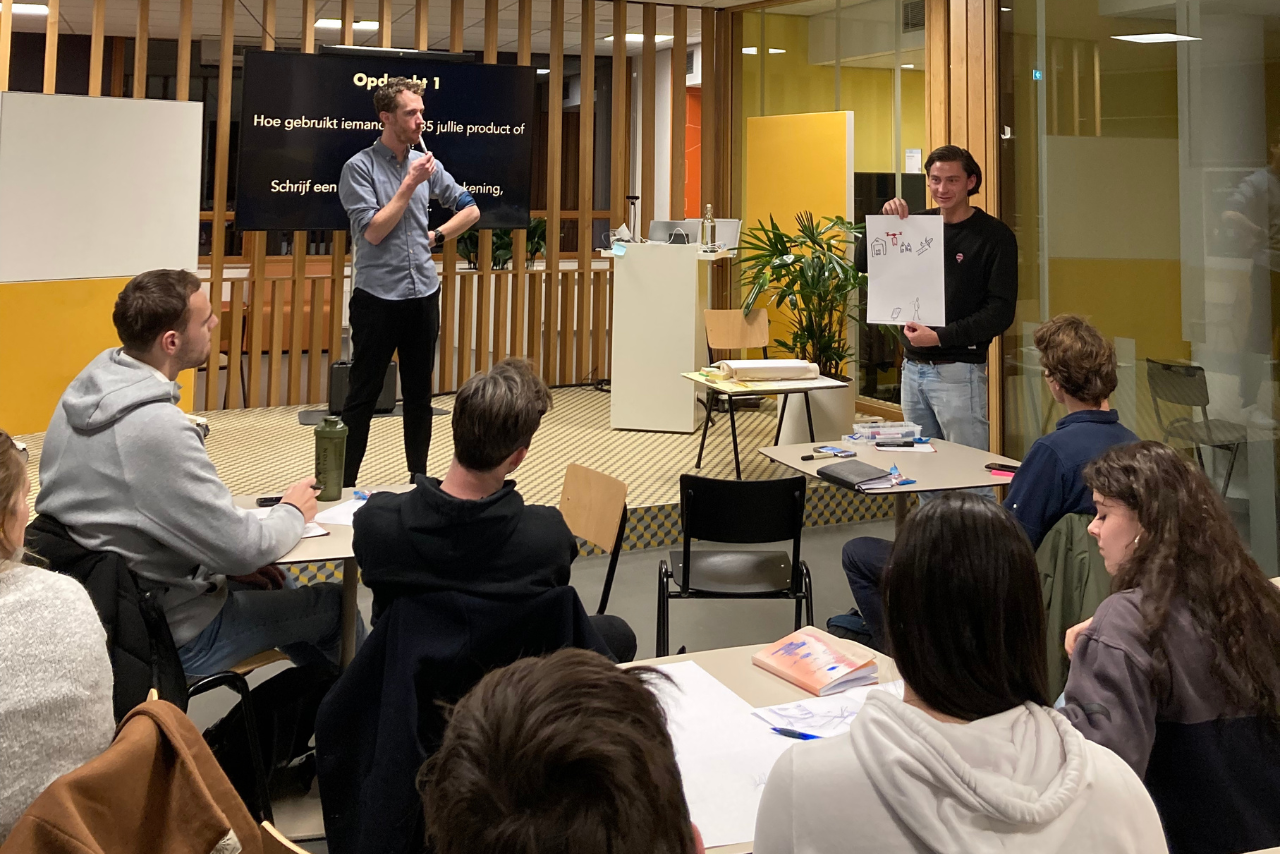 Workshop I gave a students of the Hogeschool van Amsterdam 10K Incubator program.
HEALTHCARE
Technology is changing health care in many facets. In this workshop, participants will address questions such as: what will healthcare look like in the future and what does that mean for caregivers, nurses and doctors?
In the final part of the meeting, we will translate these scenarios into concrete action items and future-proof strategies.
I conducted workshops in this theme among the Martini Hospital Groningen, Care Education Innovators of Bohn Stafleu van Loghum and the Bildung Academy.
INNOVATION
The climate crisis, an aging population and further technologization are relevant megatrends affecting the future of organizations, governments and society.
In this workshop, I explore with participants how a consumer, user or resident lives in the future, what they do and what drives them. Using practical tools, we will engage in a creative work format that helps you think outside the box.
I conducted workshops in this theme at Etos and the Dutch Police, among others.
PEOPLE IMPROVEMENT
Through methods such as genetic modification, brain-computer interfaces and nanotechnology, scientists and companies are increasingly able to improve humans. Other designations for this trend include Homo Deus, the makeable man and the superman. In this session, participants describe and depict improvement technologies in the future, benefits, risks and consequences.
I conducted workshops in this theme at Beam Gent (Belgium), the Goois Lyceum and the University of Eindhoven, among others.
TESTIMONIALS
"I learned many new things. Namely about how to use storytelling to outline certain future scenarios in a short period of time."
"Peter takes students into the future, makes them think about opportunities and risks around technology (brain-computer interfaces) and provides an active attitude in lessons. Students are stimulated to anticipate and come up with the creative and innovative ideas."
"I found it especially interesting that we were given four simple cards with which to create a scenario. With that, it was very easy to already think of a whole story around it and to see what the future might look like later."
What is scenario planning?