Futurist, biohacker and keynote speaker Peter Joosten MSc. gives talks, webinars and workshops about human augmentation and the impact on humanity, society and the planet. In addition, Peter is author of the books Biohacking and Supermens, podcast host, and guest lecturer at Eindhoven University of Technology.
CLIENTS
Not only the world around us changes, we will change too.
With the use of technology, we will upgrade and enhance humanity increasingly. What are the most important developments in this field? Examples are wearables, implantable chips, brain-computer interfaces and genetic modification. What are the benefits and risks of these techniques and what is the impact of human enhancement on society, companies, health care and the future of the world?
What will the world look like in 2040? How have technological changes and megatrends shaped our planet, society and businesses?
Megatrends are long-term structural developments that affect our economy, politics and society in a big way. Consider the climate crisis, technological advances and demographic changes such as aging and immigration. Which megatrends will have the greatest impact on the future of your organization? What impact do these trends have on your strategy and operations? What actions can you take now to be better prepared for the future?
Don't expect hollow guru stories, but practical with a touch of humor and serious too!
My talk at TEDx Delft 2018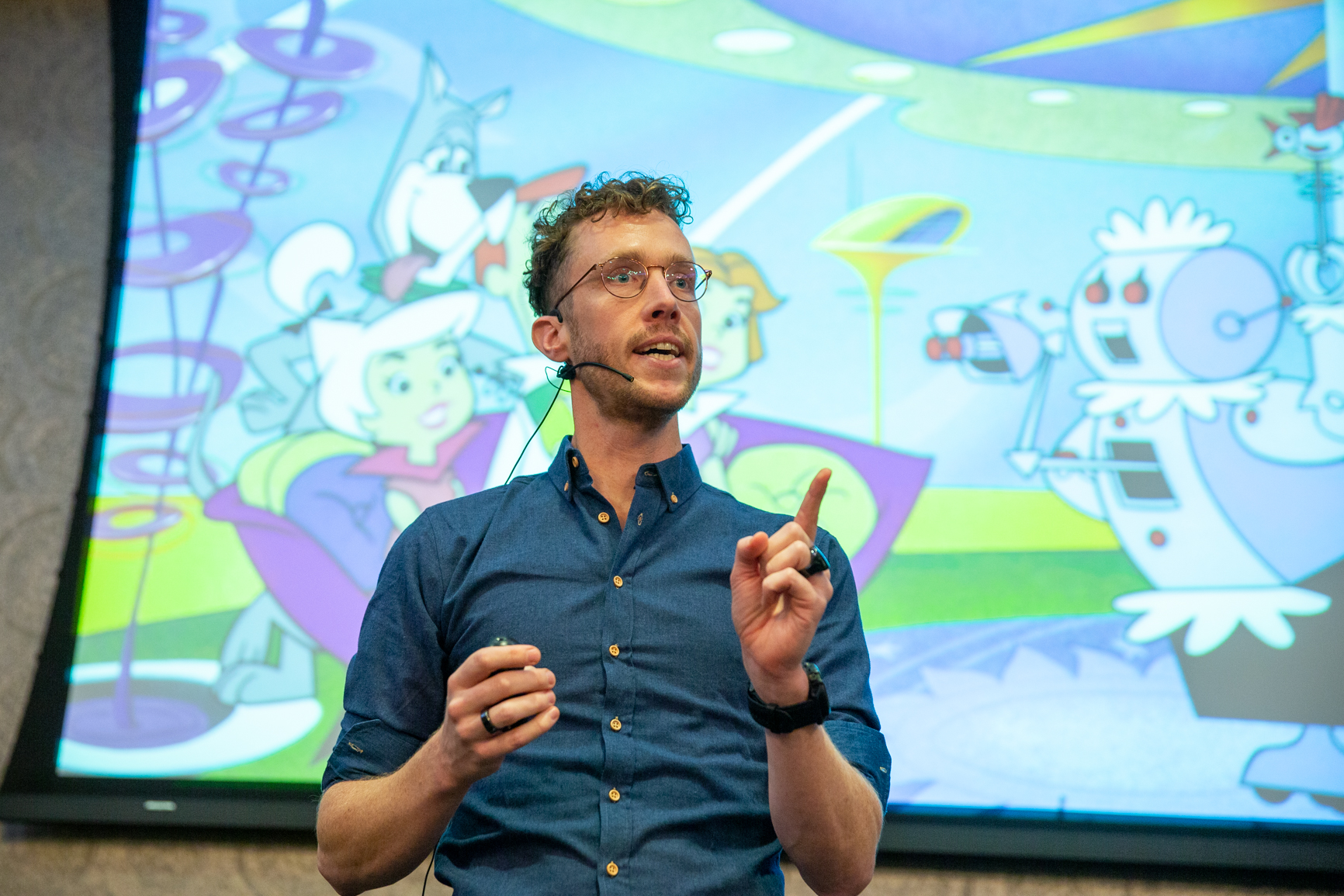 Peter is not only an expert by experience, he also has a lot of background knowledge about quantified self, technology, innovation, and its influence on modern society.
Peter was a great addition and he was able to tell his story very well. I definitely recommend him as a speaker!