Hire me for a lecture on human augmentation, (technological) trends or scenario planning.
Looking for an inspiring, thought-provoking and in-depth lecture on the future of humanity? As a biohacker, I speak from my own years of experience about human enhancement, technological advances, healthcare innovation and my personal experiments. What do you gain from these developments as a human being? What impact will that have on business, health care, education and society?
My areas of expertise are the superhuman, healthcare innovation and new technology applications. In terms of content, my contributions are mainly about the impact of these developments on people, organizations, healthcare and society.
The approach of my lectures and webinars is practical in nature, with many concrete examples and interaction with the audience. As a result, participants go home afterwards with valuable insights and actionable tools.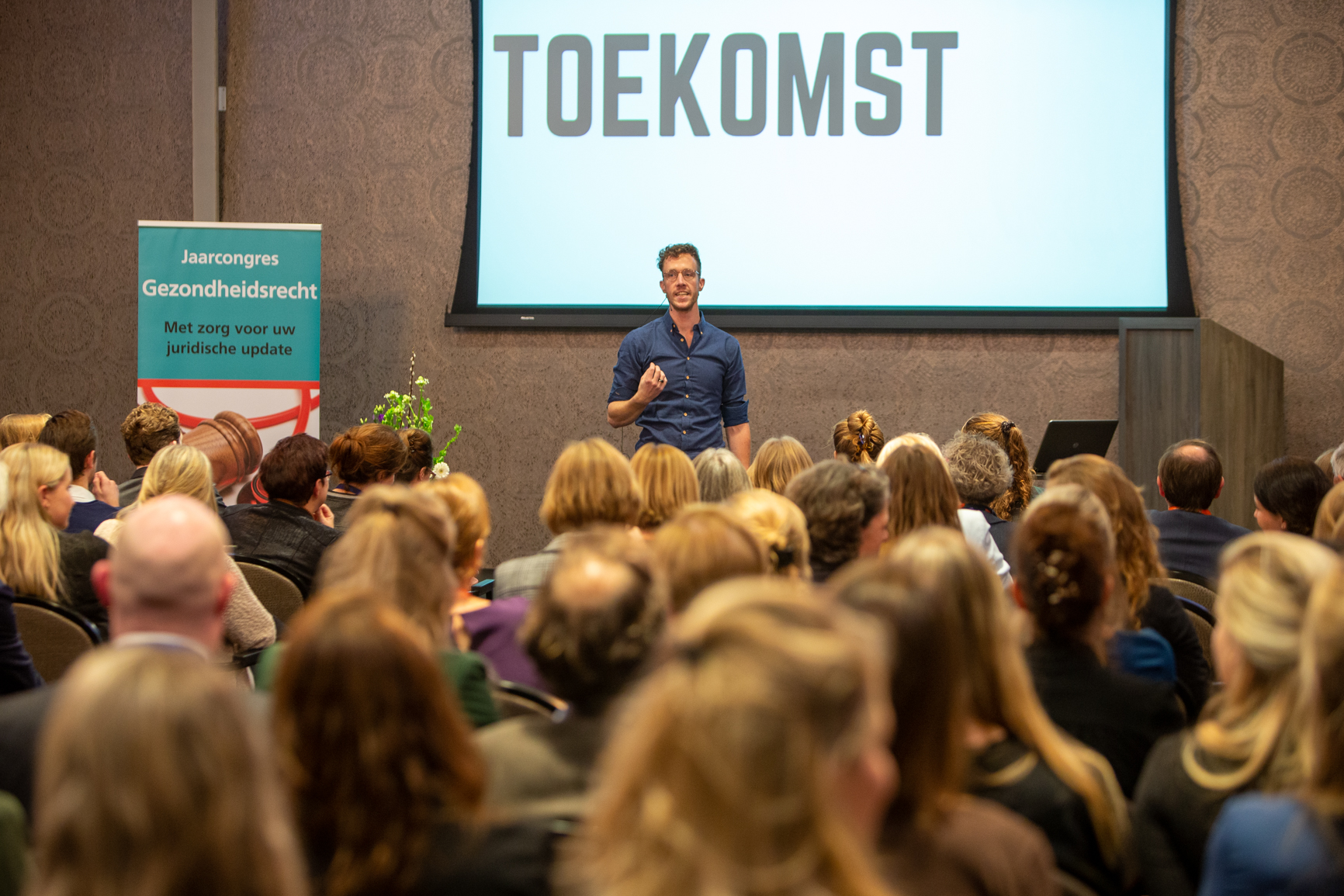 Download my Speaker Kit
Want to learn more about my availability, rates, and how you can book me?
In my Speaker Kit you will find all the information you need. Click the button below and download the PDF directly.
Human Augmentation, Biohackers, Homo Deus. With the help of technology, we are going to keep improving human beings. What is the superman and what developments are there? Think gadgets, wearables and implanted chips to experimenting with biotechnology (biohacking), connecting the brain to a computer and modifying our DNA.
What are the opportunities and drawbacks? And what impact does this have on us as people, businesses and society?
What will the world look like in 2040? How have technological changes and megatrends shaped our planet, society and businesses?
Megatrends are long-term structural developments that affect our economy, politics and society in a big way. Consider the climate crisis, technological advances and demographic changes such as aging and immigration. Which megatrends will have the greatest impact on the future of your organization? What impact do these trends have on your strategy and operations? What actions can you take now to be better prepared for the future?
Scenario planning helps provide insight into future challenges. These challenges and uncertainties arises from a variety of possible changes in the environment, such as a recession, natural disasters, competitor actions, emergence of new technologies or changing customer needs.
Working with scenarios helps to break free from familiar and fixed patterns. Scenarios are not predictions, but it counters old thinking, provides new insights and expands the worldview.
In my opinion, future scenarios should above all inform, inspire and confront. They teach you new things, tickle curiosity and make you think. That way, scenarios help shape the future!
EXPERT AT PANEL DISCUSSIONS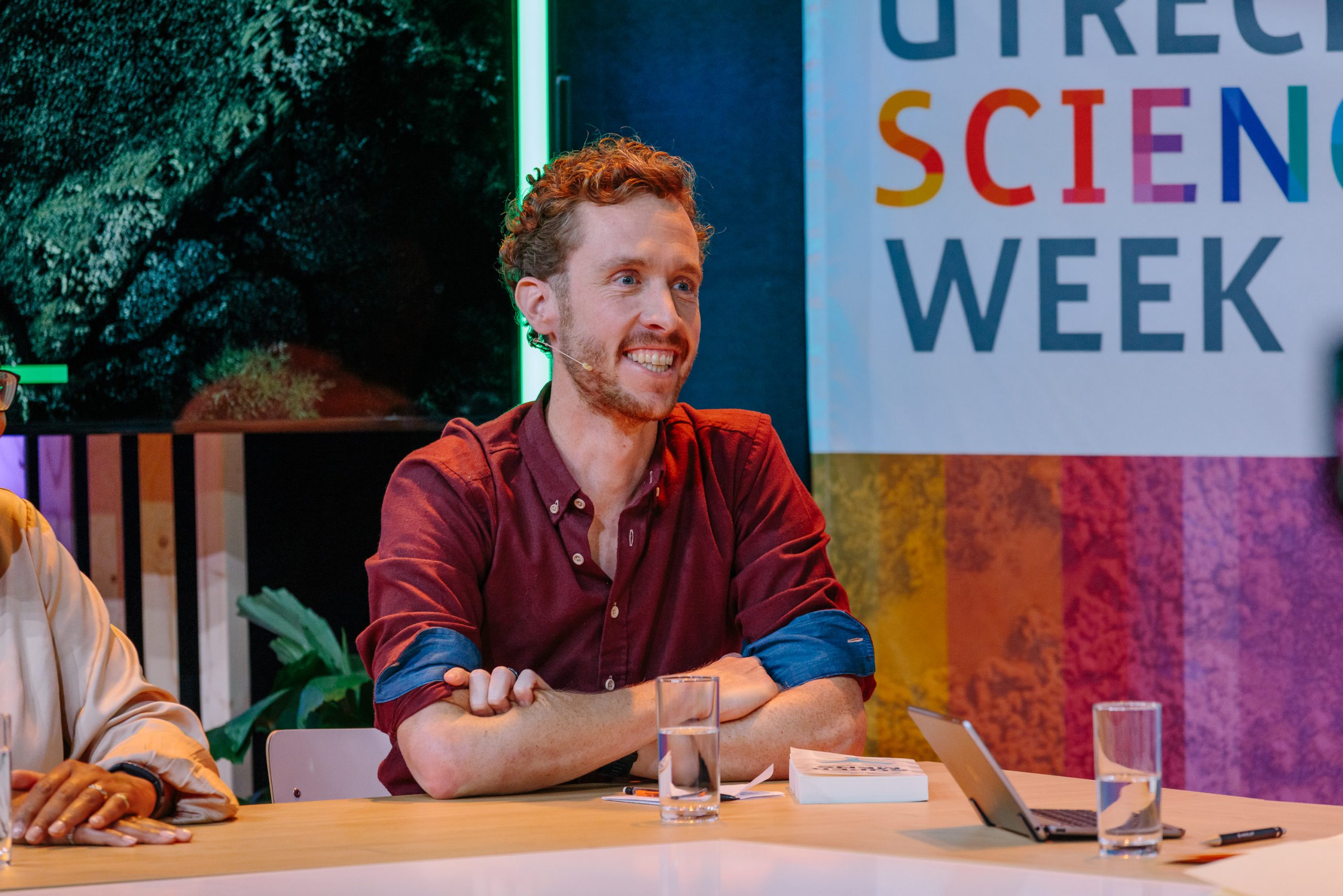 You can also ask me to participate in a panel discussion or debate, both at internal and public events and both offline and online. In advance, I coordinate my role and contribution with the organization. If desired, I can also give a short presentation to start the discussion.
Among other things, I did this at the Rathenau Institute (on genetic modification in humans), Utrecht Science Week (on human enhancement), Personal Data Authority (use of personal data), Epicenter Amsterdam (transhumanism), the Dutch Healthcare Authority (future of healthcare), Design Museum Den Bosch (the engineered human being) and Tegenlicht Meetup at Pakhuis de Zwijger (technology as religion).
This is what clients say about my role in panel discussions, debates and other meetings:
"We invited Peter to be part of a panel discussion about Transhumanism, during our Grand Opening. He has a clear vision on what the future will bring regarding upgrading your body. He is experienced and very interesting to listen to. Peter is super friendly and approachable. The communication before, during and after went perfect. We will definitely book him again for events we host on an international level!"