Working creatively with the uncertainties of the future.
Get your colleagues or associates thinking about the future of your organization or services. The ideal form for this is one or more tantalizing future scenarios. These scenarios help provide insight into challenges in the future.
The result: new insights, reflection on what you're doing now and conversation for fresh ideas for your organization's future.
Get started yourself in a scenario planning workshop or let me write tantalizing future stories. And get your colleagues, clients or associates thinking!
among other scenarios for:

Managers and directors see future scenarios as a tool to better deal with uncertainties. That uncertainty arises from a variety of possible changes in the environment, such as a recession, natural disasters, competitor actions, emergence of new technologies or changing customer needs.
An organization that is able to adapt has great adaptive capacity. This ability manifests itself in robust strategy and innovations. Working with scenarios especially helps to break free from familiar and fixed patterns. Scenarios are not predictions, but it counters old thinking, provides new insights and expands the worldview.
In my opinion, scenario planning should above all inform, inspire and confront. They teach you new things, tickle curiosity and make you think. That way, scenarios help shape the future!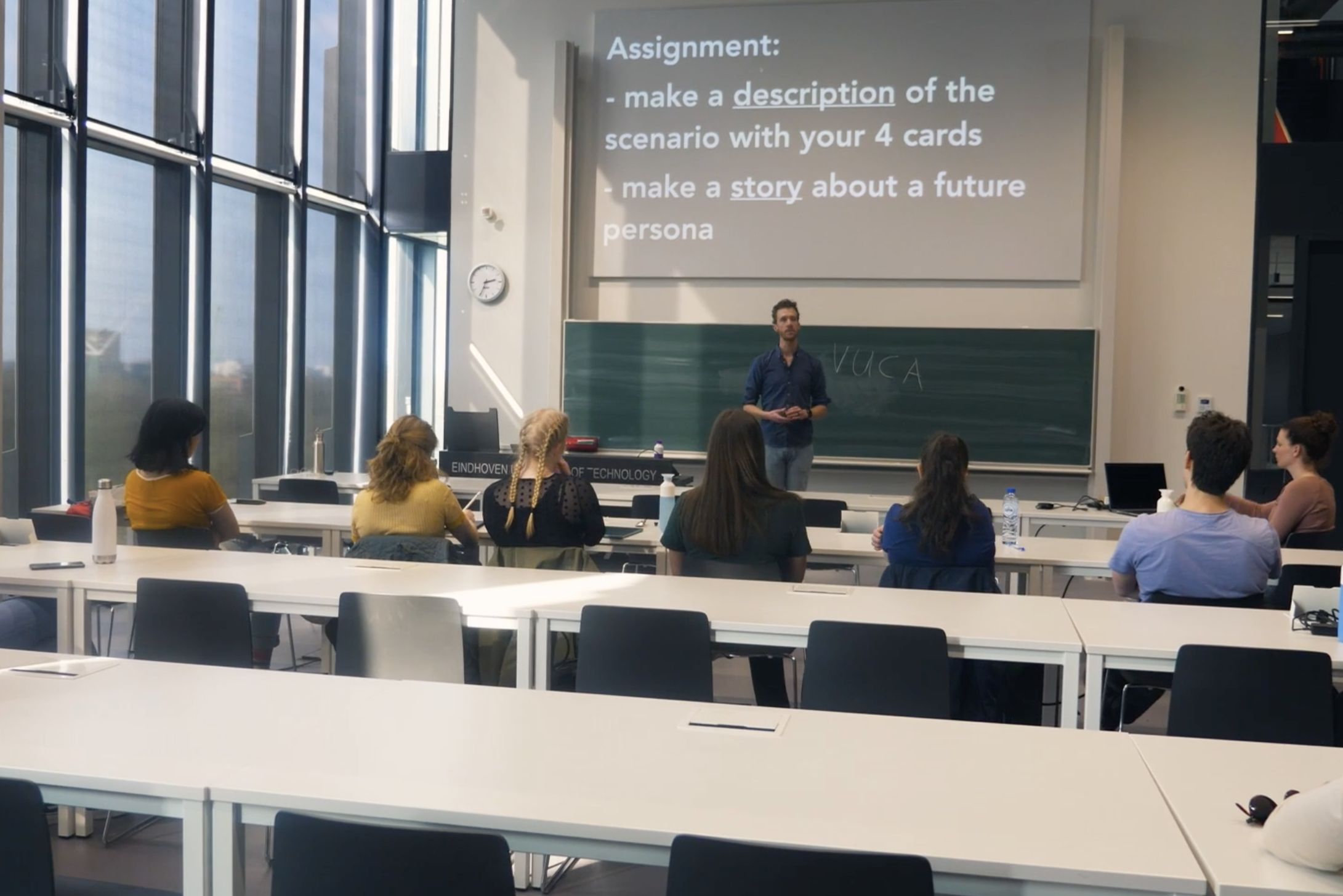 Workshop scenario planning for master students at TU Eindhoven
Working interactively with the uncertainties of the future.
Scenario planning is a fun way to explore the future. In the form of a workshop or interactive lecture, I will take you through the entire process: from identifying relevant developments, to creating scenarios, discussing them and drawing lessons from them for the here and now.
Future stories are an exploration that makes the reader think and curious. Based on historical insights and human needs, magnified to futuristic vistas. It is an extremely appropriate tool for understanding and imagination.
I create commissioned and custom stories. The future stories are input for strategic meetings or futures studies.